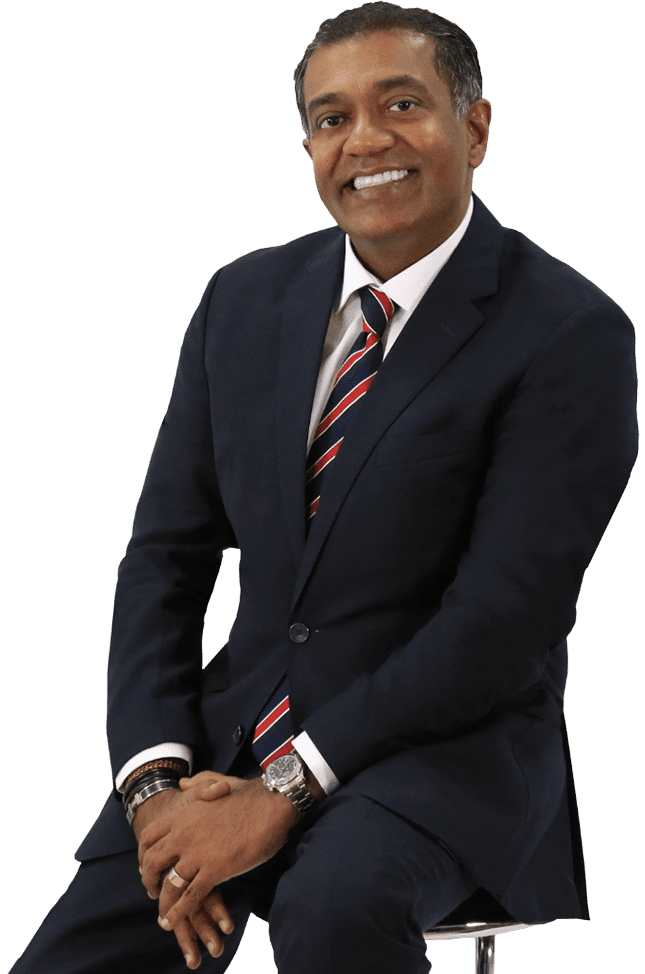 Dato' Sri Leo Ariyanayakam
Non-Independent Executive Director/Chief Executive Officer​
Dato' Sri Leo Ariyanayakam is the Chief Executive Officer and Executive Director.  He holds a Bachelor's Degree in Biochemistry. He has over 25 years of senior level experience in technology solutions, process development and the commercial and strategic aspects of business development culminated from senior level positions in startups and global multinationals.
His main responsibilities as the Chief Executive Officer and Executive Director are to maximise shareholders' value, make high-level decisions in terms of the Group's business development, finance, human capital, culture, operations and strategies, and chart the future growth and direction of the Group globally.
He does not hold any directorship in public companies and listed issuers in Malaysia other than the Company. He has attended all the five (5) Board meetings held during the financial year.
Kelvin, a Malaysian, male, 46, joined Scicom on 20 September 2004 and was appointed as Chief Financial Officer on 31 July 2019. As the Chief Financial Officer, his responsibilities include overseeing both the compliance and commercial aspects of the finance functions of the Group such as financial reporting, budgeting, treasury, corporate finance, and risk management.
He has 19 years of accounting experience. Prior to joining Scicom, Kelvin worked as an auditor at Ernst and Young, and as Corporate Analyst at another public listed company in Malaysia. Kelvin graduated with a Bachelors in Accountancy with Honours from the Northern University of Malaysia (University Utara Malaysia) and is a member of the Malaysian Institute of Accountants.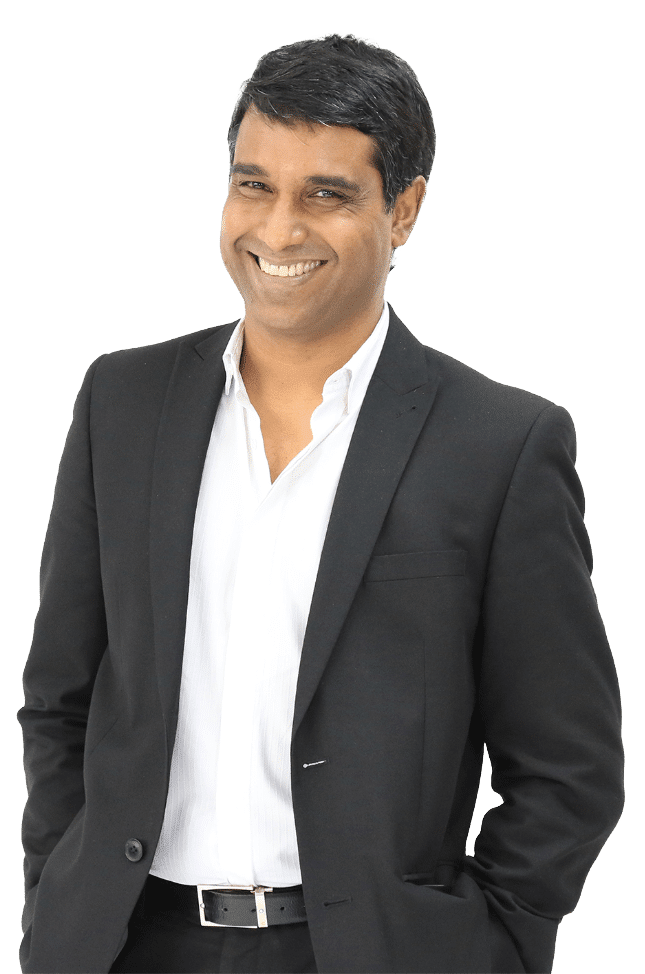 Benny, a Malaysian permanent resident, male, 53, joined Scicom on 21 July 2004 and was appointed as COO on 1 July 2008. As COO of Outsourcing, Benny manages Scicom's Outsourcing business and is responsible for overall Service Delivery and Client Management across all operations. He also manages the human resources, learning & development, project management, information management and quality functions of the Group.
In 2011, Benny was the recipient of the Malaysia HR leader of the year award. He has over 25 years of experience with 15 of those being in Senior Management roles. Prior to joining Scicom, Benny was employed by HSBC where he held VP level roles in Human Resources and subsequently in Projects & Planning, for the Group Global Resourcing division.
He was awarded the Asia Outstanding Leadership Award conferred by CMO  Asia in 2014. Benny has a Master's degree in Human Resources Management and a Bachelor's degree in Mathematics and brings to Scicom very significant management experience gained from working with Global organizations such as Unilever, Panasonic, Ford Motor Company and HSBC.
Jasim, a Malaysian, male, 51, joined Scicom on 15 January 2009 and was appointed as COO on 1 July 2011. As COO for CRM & Consulting, Jasim is responsible for Scicom's client focused internet and online marketing strategies, coupled with over 15 years of CRM and customer management consulting experience. He has P&L responsibility for the CRM & Consulting Division. As an Adwords and Analytics Professional, Jasim is additionally responsible for Scicom's e-strategy.
Jasim started his career in Corporate Finance with RHB Securities. He later moved on to Usaha Tegas where he was involved in the corporate finance division which included projects for Maxis, ASTRO and Powertech. In 2001, Jasim joined Commerce Dot Com, a company involved in building and operating the Government e-procurement system where he served as its Chief Operating Officer. Jasim holds a degree in Law (LLB) from the University of London.
Chandima, a Sri Lankan, male, 58, joined Scicom on 20 January 2011 as CTO. He is an information technology professional with over 27 years of experience, broad-based knowledge and skills in implementing large scale and highly technologically complex projects in major financial institutions in the UK, Malaysia, Sri Lanka and Kenya. As a Fellow of the British Computer Society (FBCS) – Chartered Institute for IT, UK, he takes his place among the most senior and respected professionals in the field of IT.
Prior to joining Scicom, Chandima worked as the Chief Information Officer (CIO) at the Government owned Sri Lanka Insurance Corporation (SLIC), the oldest and one of the largest insurance service providers in Sri Lanka. He has provided consultancy services to many government/private institutions and has been serving as an advisor to three national advisory councils in Sri Lanka. In his early years, he worked as a Systems Analyst with British Hartford-Fairmount Engineering, UK. Thereafter he held the positions of Chief Manager ICT at the Commercial Bank of Ceylon, the Head of ICT and Banking Operations (Deputy General Manager/CIO) at Hatton National Bank in Sri Lanka, and the Head of ICT (CIO) at CfC Stanbic Bank, the East African Headquarters of Standard Bank Africa in Nairobi, Kenya.
He was also a Board Director and Member of the Board Integrated Risk Management Committee of National Savings Bank, Sri Lanka. Chandima holds an Honours degree in Mathematics & Computer Science from the University of Middlesex, UK.
Yee Ling, a Malaysian, female, 48, joined Scicom on 1 March 2011 and was appointed as SVP on 1 July 2017. She is responsible for the internal audit, risk and governance aspects for the Group. She also assumes the role of Risk Officer for the Group.
Prior to joining Scicom, Yee Ling was attached to PricewaterhouseCoopers LLP in the United Kingdom and PricewaterhouseCoopers Malaysia.
She possesses over 15 years of working experience in the areas of auditing, financial, management accounting and reporting, operational effectiveness, risk management & governance and corporate transactions (mergers and acquisitions, in-country and cross borders funds raising and initial public offers).
Yee Ling holds a Bachelor of Arts (Hons) in Economics from the University of Manchester and she is a member of the Malaysian Institute of Accountants and an affiliate of the Association of Chartered Accountants (UK).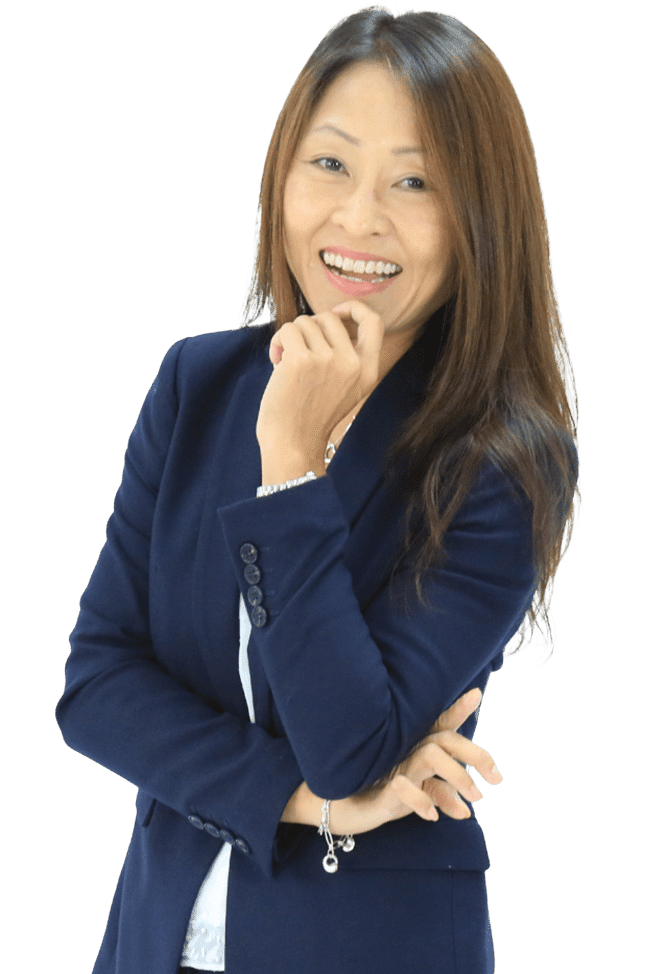 Shanti Jacqueline Jeya Raj
Shanti, a Malaysian, 56, joined Scicom on 3 January 2000 as a Customer Relationship Executive, and within one year, was spearheading the Group's Training Department for both internal and external clients. She was subsequently appointed Head of the Customer Experience Team, where she developed service quality standards for Scicom's operations. Her next appointment was as an Operations and Training Consultant in Scicom (Academy) Sdn Bhd, where she was involved in numerous projects across the Group.
In her current capacity, she is responsible for all aspects of human resources, learning & development as well as ensuring that the Group's quality initiatives (including its processes) comply with ISO and SCP, and that all accreditations are constantly reviewed, monitored and enhanced. In a nutshell, she is entrusted with the task of continuously enhancing operational effectiveness and efficiencies across the Group's operations.
Prior to joining Scicom, she worked in various multinational corporations over a 13-year period, with her areas of expertise covering marketing communications, training development and client services. Shanti holds a Bachelor's Degree in Business Studies and a Diploma in Public Relations. She is also a certified trainer of the Service and Support Professionals Association in the United States, for its Certified Support Professional programme.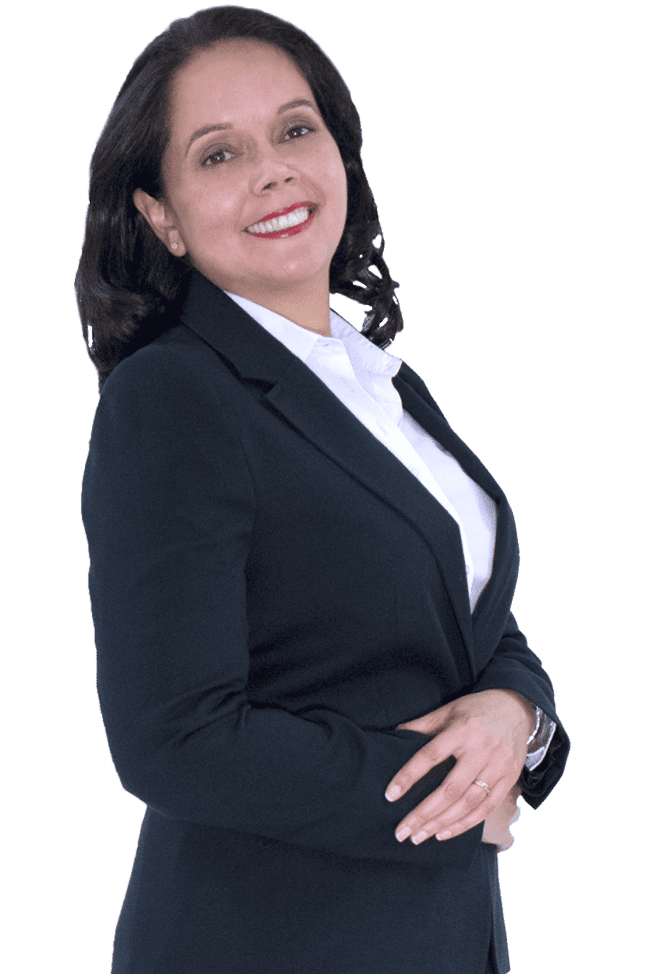 Shereen, a British national, female, 46, joined Scicom on 1 November 2012 and was appointed as SVP on 1 July 2017. In her role as Head of Legal Affairs she is responsible for reviewing and managing regulatory / legislative compliance (with the exception of matters relating to the corporate secretarial function), the preparation and management of contracts, and the advising and assisting of all internal departments.
Shereen was called to the Bar at Lincoln's Inn in 2003 and before joining Scicom, she was in independent practice for 9 years. Her experience both at the Bar and in outsourcing gives her the special skills required to provide legal support to Scicom. 
Shereen is a member of the Association of Corporate Counsel and a student member of the Institute of Chartered Secretaries and Administrators.